---
From original production to repair processing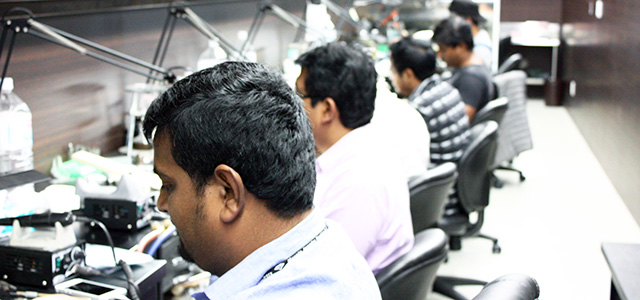 It is a group of experts led by Indian jewelry craftsman. We use 3D CAD and laser welding machine to produce only one original jewelry and repair processing and remodeling which require delicate and careful technique by hand. We respond flexibly to any difficult task.
---
Dedicated studio specializing in production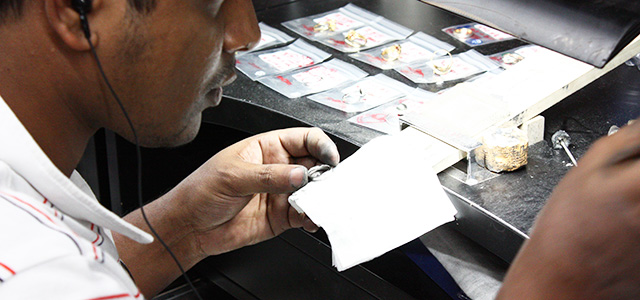 They have professional skills, but their natural face is cheerful and serious young man. They can consistently perform from producing jewelry to repair processing in the dedicated studio added to Murata Jewelry Matsuyama head office. Every day, they make a plug for honing jewelry and themselves.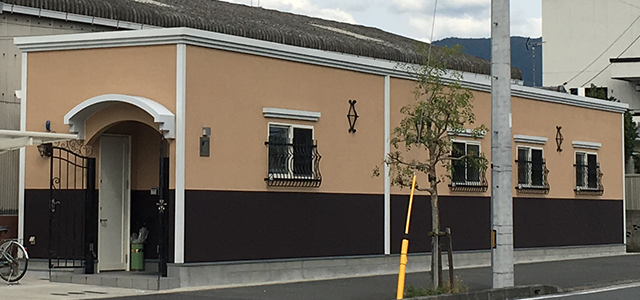 The outlook of workshop next to our company in Matsuyama
---
Available work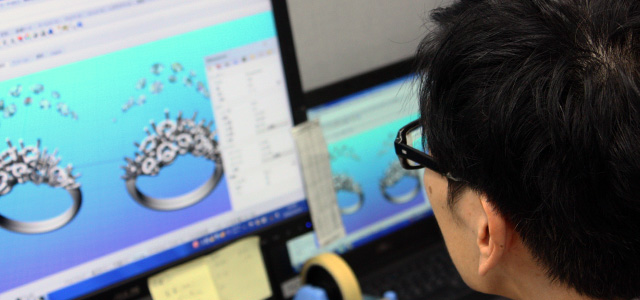 〈Production of original jewelry〉
Design (3D CAD) / Prototype production by 3D printer
〈Repair processing〉
Resizing / Stone clasp / Repair of chains and bracelet / Recombination, Thread exchange / Insert or Erase letter / Repair of pierce⇔ earrin g/Repair of ring deformation or distortion/Repair of accessories/Remake
---